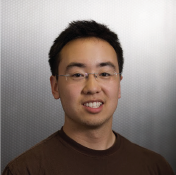 Nelson Chan
Survey Researcher
Email: ndchan@berkeley.edu
Phone: (510) 665-3524
Nelson first joined TSRC as a graduate student researcher in August 2009. He is currently researching eco-driving as a strategy for reducing fuel consumption and carbon emissions in both passenger and freight vehicles. He is examining eco-driving's behavioral, technical, and policy issues, as well as long-term impacts to climate change. He has also conducted research into North American ridesharing, categorizing its 69-year history into phases, developing a framework for classifying current ridematching services, and managing a database of ridematching programs in the U.S. and Canada. He is particularly interested in how strategies such as eco-driving, ridesharing, carsharing, and bikesharing can implement new technologies to influence travel behavior.
Nelson completed his M.Eng. degree in Transportation Engineering with minors in City & Regional Planning and Energy & Resources at UC Berkeley in 2011. His master's technical report assessed eco-driving public awareness, education program, and feedback mechanism effectiveness. Prior to coming to Berkeley, he earned his B.S. in Civil & Environmental Engineering from UCLA in 2009, focusing on water treatment, desalination methods, and environmental protection.
Recent Comments
Archives
News Categories
Upcoming Events
There are no upcoming events at this time.