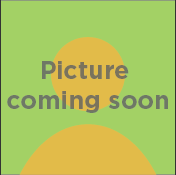 Rachel Finson
Project Manager
Email: rfinson@berkeley.edu
Phone: (510) 665-3455
Rachel has over fifteen years of experience in the transportation arena, including issues pertaining to land-use, air quality, carbon emissions, transportation demand management, alternative fuels, and advanced technologies. Rachel received her M.A. in Environment, Technology, and Society from Clark University in Massachusetts. Prior to joining TSRC, Rachel managed the transportation program for the Energy Foundation. Rachel has extensive experience managing projects with diverse participants, coordinating multiple objectives and goals, and understanding obstacles to successful program implementation.
Rachel joined TSRC in 2002, to design and manage innovative mobility projects. Rachel's interest in the transportation field is in bringing innovative ideas and technologies together in a manner that will reduce negative environmental impacts of transportation, while enhancing mobility options.
Recent Comments
Archives
News Categories
Upcoming Events
There are no upcoming events at this time.